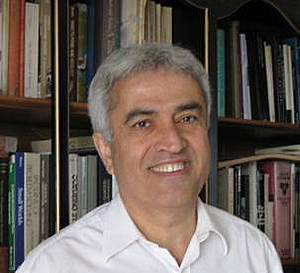 Professor Emeritus and former Rector of the Technical University of Crete www.tuc.gr, School of Production Engineering & Management www.pem.tuc.gr/index.php?id=4889, Director of the CAM Lab http://www.cam.tuc.gr/.
Yannis A. Phillis was born in 1950 in Nauplion, Greece. He received a diploma in electrical and mechanical engineering from the National Technical University of Athens, Greece, and the M.S. and Ph.D. degrees from the University of California, Los Angeles.
From 1980 to 1986, he was with Boston University, Boston, MA. From 1986 until 2017, he worked at the Department of Production Engineering and Management, Technical University of Crete, Chania, Greece, where he was Professor and Director of the CAM Laboratory. He was also Rector of the Technical University of Crete for 12 years until 2013.
His research interests are in stochastic control, discrete-event systems and applications in manufacturing networks and environmental systems. As an environmentalist he has raised awareness on contemporary environmental problems.
Yannis Phillis was the founder of TUC's Park for the Preservation of Flora and Fauna and its director from 1994 until 2017. The park, one of very few of its kind in Greece, spans an area of 80 acres and its goals are conservation, research, education, and recreation.
He has published 8 poetry collections in Greek; 1 poetry collection in English ("Novice Odysseus," Seaburn, NY, 2007); 5 novels in Greek; 2 popular environmental books in Greek and Italian; and numerous technical papers and books. His latest poems have appeared in "Poetry Salzburg Review" in English and "Philia" in German. He is a member of the Greek PEN, and Fellow of the American Association for the Advancement of Science.
Yannis Phillis is married and has two children.
Besides his scientific interests, he is also a writer of prose, poetry, and science books. Full CV.
Contact:
Office Building Δ4.109 School of Production Engineering & Management, Technical University of Crete
73100 Chania Tel. +0030 28210 37321 (office) / +0030 28210 64437 (home) / Fax +0030 28210 37538
Email: phillis@dpem.tuc.gr yphillis@tuc.gr